Ever been taken on a trip past different continents in just two hours? Ajuma, one of the rising stars in the Dutch scene, has the ability to take you there. She'll bless our ears with up-swinging music at Rotterdam's Mono on June 16th.
Her sets branch into different genres which creates an authentic sound that stirs up the energy – a vibe we dig! Before crushing the intimate dance floor, we wanted to get a bit familiar with the Utrecht-based DJ. Next one up for our Behind the Decks series: Ajuma
---
You've already made some steps in the music scene by playing at Ekko (Utrecht) and Best Kept Secret. But let's bring it back to the start – how did you get into DJ'ing?
I think it all started at the first edition of [Dekmantel] Selectors in Croatia. When I was there, I was always on the hunt to discover new music. After I came back home I knew I would love to start DJ'ing myself, but I was way too scared to touch a turntable. About two years later a friend of mine was programming a night in Tivoli Vredenburg, 30×30, where DJs were playing 30-minute sets. He asked me if I knew how to play on CDJ's. Well, I had never touched one before, so he advised me to start learning it fast because he wanted to book me. That was my first gig and I absolutely loved it.
Your sets exist of a mix of influences and sounds from all over the world, creating a style that is difficult to put in a box. How would you describe your journey through sound?
That's a good question haha. I don't really think about genres. I chose my records, because there's something hidden in it that touches me, and it wants to make me move. It's about creating a dynamic set that can take you anywhere.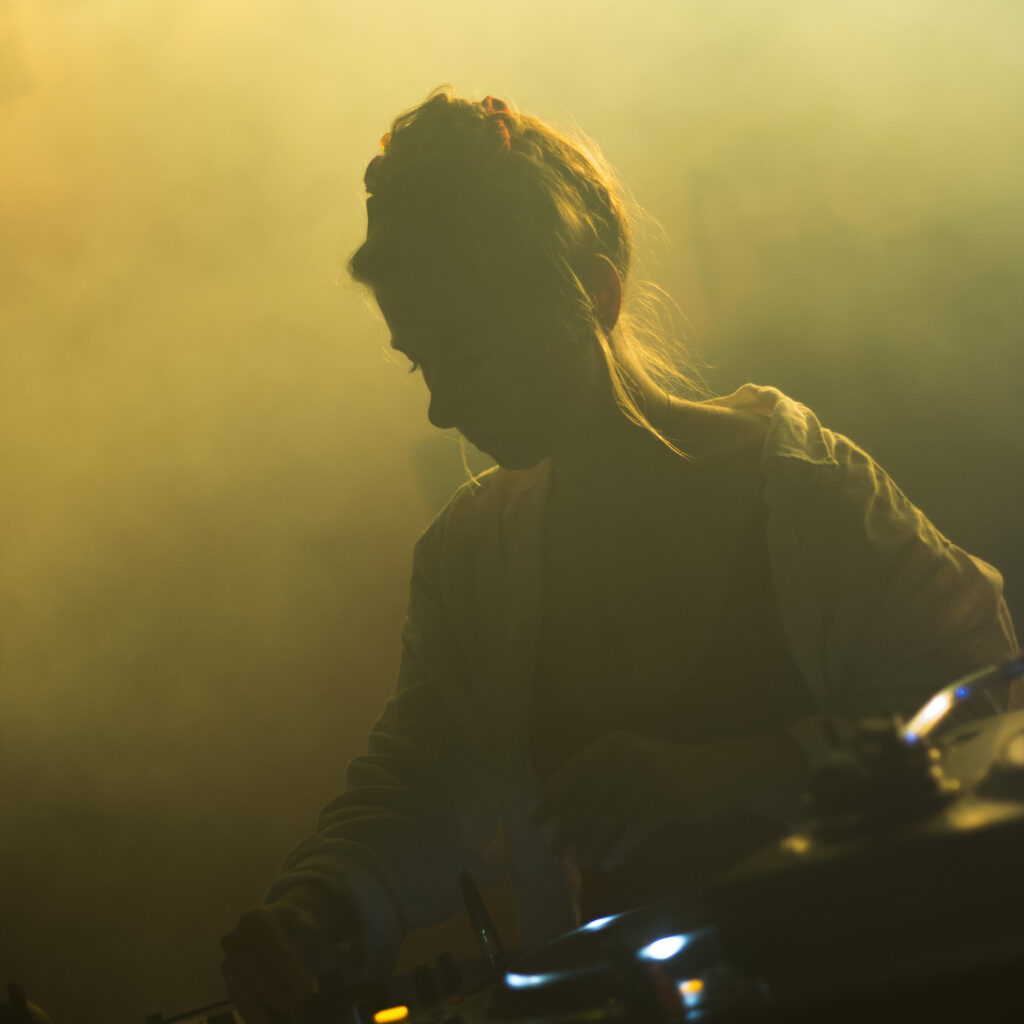 Through your selection, you're able to surprise the dancefloor by bringing music from places all over the world, which you mix with intriguing influences of House. What track do you bring to every dancefloor?
Like you said, I play music from all over the world and to connect those different sounds I play high-energy house. It's the perfect glue. My favorite tune at the moment is 'Global Village – Raça Negra (Back To Afro Mix)'.
Recently, you joined a radio show with Motor City Drum Ensemble (Danilo Plessow). His craft of DJ'ing forms an inspiration to us; the same probably counts for you. In case we guessed right – how does his style of DJ'ing inspire you?
He is the first DJ that ever inspired me, so I was a bit overwhelmed when I got asked to send in a mix. When I heard his Boiler Room set at Dekmantel and saw him mixing disco and techno, I thought 'WHAT is happening here?! This is insane.' His sets are very dynamic and he plays songs that aren't always easy to dance to, but he makes the audience listen to it.
Thanks, Ajuma!
Want to see her, and our other stars Chirty, 恵杜 and yoast properly demolish MONO's dancefloor? Come have a dance with us, Thursday the 16 of June at MONO. Doors open at 8 pm sharp!