Nightlife is home to the explorer. With our screens near us 24/7, being selective about what you check out is an enrichment to your life. There's a sea of undiscovered beauties out there: records you've never heard of, and a growing number of online streams by great selectors.

Therefore, we introduce a series of recommendations that will brighten your days by opening you up to new album releases and iconic DJ-sets. Because what's spread in the night is inspired by other forms of arts, these recommendations are also filled with exciting movies and exhibitions that cross our path.
---
Opening Het Poolcafe Rotterdam
This weekend will be the grand opening of Het Poolcafe in Rotterdam. A collaborative initiative between multiple creative individuals and organizations within the city of Rotterdam. According to the organization, the pool will act as a platform for cultural expressions, such as events and skateboard workshops, so the city of Rotterdam and its inhabitants can be introduced to skateboarding and its surrounding culture. The cafe is to be found on the terrain of Weelde, a relatively new initiative that is definitely worth a visit on itself already.

During the grand opening this upcoming weekend, food will be provided by the Indonesian food joint de Toko Rotterdam, Loopuyt Gin is on bar duties and the friends over at Operator Radio will provide a number of live DJ-sets by some of our local heroes.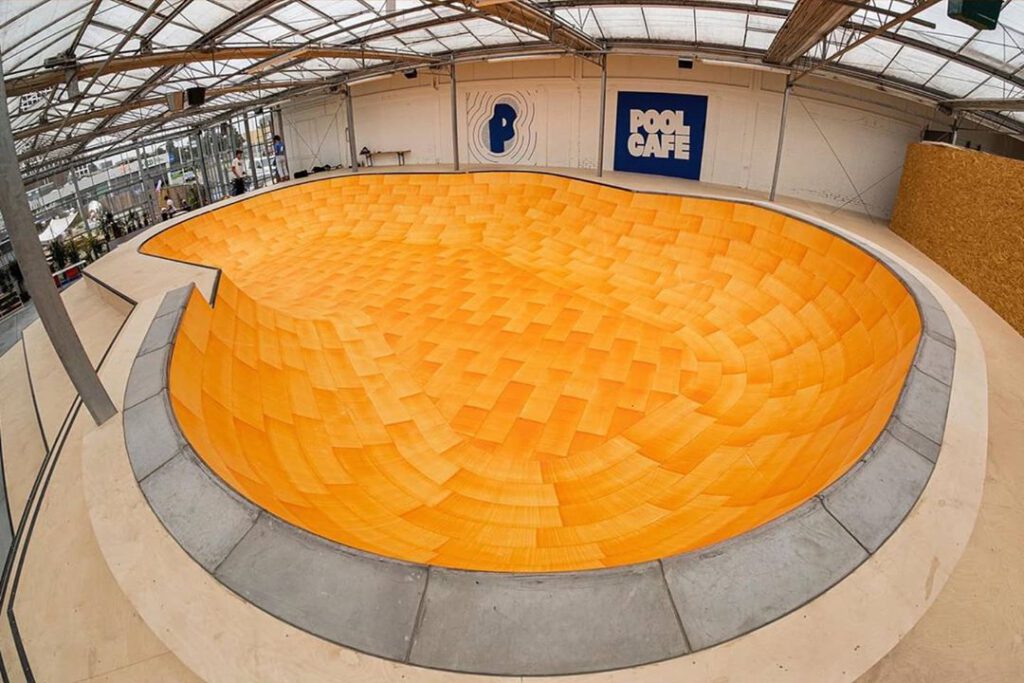 EMA a Film by Pablo Larrain
EMA is an exciting, daring and explosive portrait of a dancer who is willing to risk everything to be reunited with her son. The film, directed by three time Oscar nominee Pablo Larrain, portrays a beautiful mix of hope, guilt, love and desire between the two main Chilean characters. It's a piece filled with dance and beautiful music directed by, among others, musical visionair Nicolas Jaar, who produced the soundtrack of EMA.

Nicolas has been a well-known name in the scene ever since his critically acclaimed debut album Space Is Only Noise, back in 2011. Over the years, he has managed to enchant many with his instrumentally induced albums Sirens and Pomegranates, his uplifting DJ-sets at festivals such as Dekmantel and Lente Kabinet, and his experimental endeavours at the MoMa, Het Hem and de Oude Kerk in Amsterdam. The Chilean-American artist manages to perfectly translate the mood of the motion picture with his ambient-reggaeton soundtrack.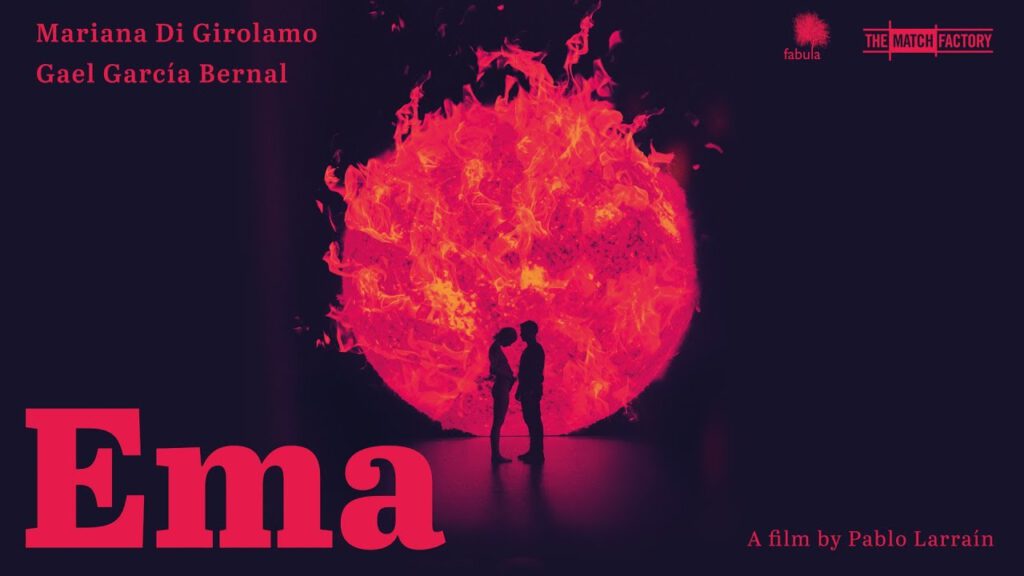 Philippos Sîpano & The MPC Orchestra –


The Spirit Of Dilovan
When we first heard the track 'Tesiye Bi Lur Lur' during Esa's World Wide FM show a couple of months ago, we were instantly in love with its Middle Eastern sound. It was therefore exciting news to hear that the full album, containing this beauty, was released on the German label Kalakuta Soul earlier last month.

The record, produced by Kurdish multi-instrumentalist Philippos Sîpano and Frankfurt am Main's mighty duo Dan Bay & Le Rubrique aka The MPC Orchestra, is an interesting arrangement inspired by Kurdish (folk) mixed with pop- and club culture. This record is therefore suitable for a sunday chill session with songs like 'Baran Barana' or 'Kurdistane Baxce Gulan' or for dance floor heat with 'Nechirvano' and 'Tesiye Bi Lur Lur'.

Not only the music but also the name of the album is dear to our hearts; Dilovan is a Kurdish name which means compassionate or good-hearted.
DJ set – Bungo at Aoyama Tunnel
This week's set we would like to share with you is one by our Japanese friend Bungo. This 22 year old selector is an active DJ at various locations within Tokyo and is also hosting the event "Rhythm Affair" at Aoyama Hachi on a bi-monthly basis. His set is a thoughtful mix between various genres ranging from Jazz to Hip Hop and everything in between, Bungo's signature. The stand-out song within his set is 'Blue Camus' by Ben Disran. A ravishing Jazz track with funky keys and a deep soulful voice which almost seems to rap the lyrics. A track where Jazz meets poetry, philosophy and politics, just how we like it.

Bungo's mix was recorded in Aoyama Tunnel, a tiny 4 story bar/club just outside of the city centre of Shibuya, Tokyo. These tiny venues are pretty customary in Japan, only in Shibuya there are already multiple of them to be found, such as Koara, Forestlimit and Bonobo. Due to their size, only a small amount of visitors will fill up the place creating an intimate atmosphere with just enough room for a chat and a dance. As you are almost always less than ten metres away from the DJ it feels as if you have a direct impact on the records the DJ selects. While the room itself is small, the soundsystem is usually relatively heavy. The practice of listening to vinyl on a high fidelity soundsystem, often in a hushed atmosphere, has deeper roots in Japan and can be found throughout the country. It are places like these, with an intimate atmosphere and a high quality listening experience, which inspired us to do the Bound45 Kickback Sessions.

Besides Bungo's mix, there are more sets to be found on Aoyama Tunnel's Soundcloud page which are all worth a listen!
Stream – Cinthie at HÖR Berlin
Cinthie is a Berlin based DJ, producer, record collector, label- and record store owner. The multi-talented music fanatic has grown to become one of the most revered and respected figures in contemporary electronic music in recent years in both Berlin and across the globe. Starting Djing in the early nineties, Cinthie has managed to master the art with the likes of many fans worldwide. Next to Djing, Cinthie is also a profound House producer; her latest productions can be found on her own label Crystal Grooves.

On Thursday the 23th of July, Cinthie will perform an one hour live set on the streaming platform HÖR in Berlin starting at 18:00 cest. Expect an energetic house set with many of her own productions. A perfect (early) start of your weekend.