30 July 2020
This week marks the week of Pride Amsterdam; nine days of celebrating the LGBTQ+ community. Although the parade, considerably the climax of the festival, has been cancelled, the festival can still be enjoyed in the city and online. As a means of honour to this wonderful week, we aimed to focus this weeks recommendations on the main idea of Pride Amsterdam; celebrate who you are and love whoever you want to!
---
Elias Mazian – Vrij van Dromen
Many of you will know Elias from his Dj sets in renowned clubs such as de School and Trouw, where he was a resident during their primer days. On his debut album on Job Jobse's De Vlieger, however, Elias shows us a side of him we did not know before. The album is namely filled with vulnerable, slow paced songs aimed at the night, love and life itself.
On his debut album the Amsterdam resident takes a daring step to sing his way through seven eighties-inspired synthpop-songs and the result is more than pleasant.
The two stand out songs of this album are 'Nooit Meer een Einde' (No More Endings) and 'Stiekem' (Secretly). 'Nooit Meer een Einde' is a cloudy melancholic tune with an impeccable synth line that keeps you wishing it would indeed never end. 'Stiekem' is a lovely, disarming adaptation of Toontje Lager's 'Stiekem Gedanst', a classic Dutch pop song about a guy hanging out in a club only dancing in his head with a girl he doesn't dare approach in real life.
Vrij van dromen is a daring album where Elias really pushes himself far outside of his comfort zone to create something truly beautiful. Mazian really outdid himself with this one. We are a big fan, and you will probably be too!
Set: Peach @ Boilerroom
The mix we would like to bring to your attention this week is Peach rocking the Boiler Room queer party in Manchester in 2018, a party that was held in addition to the 'Fleshback' documentary that explores 30 years of Manchester's magical hidden queer rave scene. The atmosphere of this Boiler Room mix depicts what Isaac Wilson tried to picture in his documentary; that Manchester's queer rave scene provides the ultimate opposite to the image-focused nature of current mainstream nightlife. Especially during times where illegal raves are increasing in popularity, this mix might ignite a forgotten spark.
One of the songs that are played near the end is RuPaul's queer anthem 'Supermodel (You Better Work)'. RuPaul is an American drag queen, actor, model, author, and singer who is also the brains behind 'RuPaul's Drag Race', a show with many iterations that let drag queens compete against each other for the crown of their country. World of Wonder – the production company behind the series – has recently announced a new spin-off, which will include 10 queens from The Netherlands.
If the combination of house pumpers and energetic people does not get you out of your possible quarantine slump, we don't know what else will.
Film: Moonlight
Moonlight (2016) is a movie about the coming-of-age of a young African American man who grows up in a disturbed environment. He is named Little in his first years, Chirone as a teen, and identifies as Black when he's a grown up. In his adult life stage, he has grown into a gym-build muscular man with gold teeth, speaking a minimal amount of words while trapping in the streets of Atlanta. But there's one secret overshadowing his masculine image, he can't open up about his sexuality. In this way, Moonlight is about the struggle of being gay and growing up in an environment full of rage that expects you to be tough survivor at all times. It beautifully portrays how race and class shape the struggle to be open about one's sexuality.
According to the Guardian, this week's movie tip is a "dance to the music of time".
Moonlight surely shows the power of time, but in a more literary sense also delights its viewers with strong musical choices that demonstrate the power of silence and music. Barry Jenkins, the writer and director, plays Mozart's Laudate Dominun over a noiseless scene of kids having fun in the suburbs' streets.
The film is also featured by an album composed by composer Nicholas Brittel, which gives asserts a melancholic and hopeful vibe throughout every composition. These are combined with choice songs as Every N****r Is a Star by Boris Gardiner, Cell Therapy by Goodie Mob, and Hello Stranger by Barbara Lewis.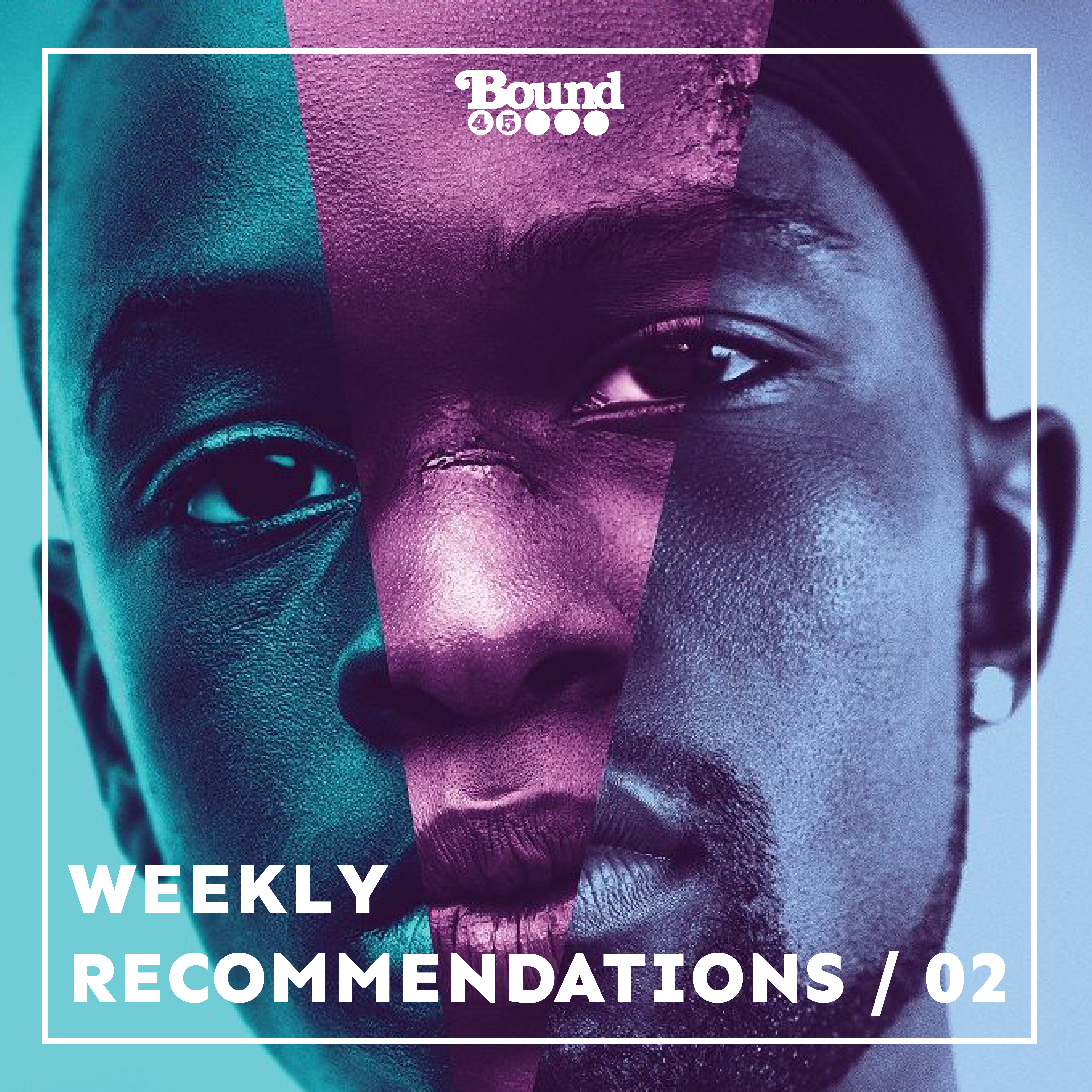 Stream: Rush Hour Store Broadcast #22
This week's stream we would like to bring to your attention is the final broadcast of a series of instore streams of the legendary Amsterdam record store Rush Hour. The series featured a number of great artists and friends of the store such as Kamma and Masalo, Lena Willikens and Rush Hour owner Antal. The streams usually feature two or three artists that will play some tracks over the course of three hours, all vinyl of course!
First up is Rush Hour's own Margie. This wholehearted music lover and collector knows her way around records and is very pleasing to listen to. In her record bag you will find an exquisite mix of boogie, house, electro, and whatever else floats her boat. According to Margie, genres do not exist; just good and bad music. Apart from her love for music, Margie is also a dedicated writer and an award-winning journalist. She combines her interests with Rush Hour's non-periodical fanzine 'House of Music'.
After that, it is Lumberjacks In Hell's mastermind Marcel Vogel's turn to lay some records. Marcel is a German-born music fanatic who now lives in Amsterdam, the European hub for soulful music. Marcel is a busy man constantly juggling between recording sessions, developing his own brand of soul, organizing lavish disco parties, and running his two labels Lumberjacks in Hell and Intimate Friends. And apparently he also likes running, Elstar apples and Currywurst.
Finally, it is Japanese Rush Hour family member Satoshi Yamamura to finish up the stream with one hour of musical wizardry. His collection is a diggers paradise: an oasis of rare releases, unfamiliar artists and dusty grooves nearly lost to the world. There is no point of narrowing down his taste in genre's, it is just whatever goods he finds in the back of the crates.
The stream can be attended on the RushHour website and will be live from 19:00-22:00. Don't worry if you can't make it, all the streams of the series will be recorded and become available on RushHour's Soundcloud page.