In the wake of the heatwave we are experiencing here in the Netherlands (and other parts of west-central Europe), we present to you another list of recommendations for you to optimally enjoy these precious warm summer days.
Set: Driss Bennis @ Atlas Electronic
Head honcho of the Moroccan label Casa Voyager, Driss Bennis a.k.a. OCB has been on the radar of many already. As a producer, he successfully blends Moroccan rhythm patterns with 90's dance music, Electro, G-House and Techno leading to producing a unique progressive sound we haven't heard anywhere else.
In his first Boiler Room performance back in his home country Morocco, he delivers a highly energised mix filled with Electro and G-House that felt as genuine as ever. Atlas Electronic has involved the artist from 2017 onwards leading to a partnership where Driss Bennis was allowed to curate the rooftop stage for the closing day. With the likes of befriended artists Mad Miran and Casa Voyager affiliates MMMC, Kosh, Viewtiful Joe and the man himself Driss Bennis, the Moroccan scene was heavily represented at the stage.
Driss Bennis' sound challenges social and cultural barriers which is immediately affirmed by his opening track, a self produced remix of N.W.A.'s politically heavily loaded 'Fuck The Police'. He manages to instantly set the tone for what's following the coming hour as the crowd digests all he's serving. While switching and blending different genres back to back, his stand out track would arrive at the middle of the heat with DJ Nasty's ghetto house banger Child Support. As the name suggests, the track evolves around a father refusing to pay child support and telling the caretaker to find a job to financially provide for the child.
The contrast in selecting an opening track which rebels against establishment and DJ Nasty's – Child Support, which questions the role of fathers, surely manages to leave an imprint on our minds forever, and hopefully yours too.
Documentary: Musically Mad
Musically Mad takes you into the hearts and heads of the singers and soundmen, the backbone of the UK roots reggae sound systems. With them they bring the deepest bass and the highest chants, delivered by massive stacks of speakers and custom-built sound equipment. For some, attending a sound system dance is a religious experience, channelled through the music and the message. For others, it's the natural way to connect with the music they love. Either way, sound system culture is growing and changing.
From their humble beginnings in the backyards of Kingston, Jamaica, sound systems were brought along by Caribbean immigrants, gradually gaining a strong following in the UK. According to many, the dances were crucial in lifting the spirits of the Caribbean exiles, helping them to forget their hardships. Something that reggae and sound system culture now does worldwide, regardless of colour or nationality.
Musically Mad is the story of the people pushing reggae to the masses, featuring interviews with legendary men and women behind sound systems such as Notting Hill Carnaval residents Channel One, and Amsterdam's own King Shiloh, who brought their sound system to Dekmantel festival last year.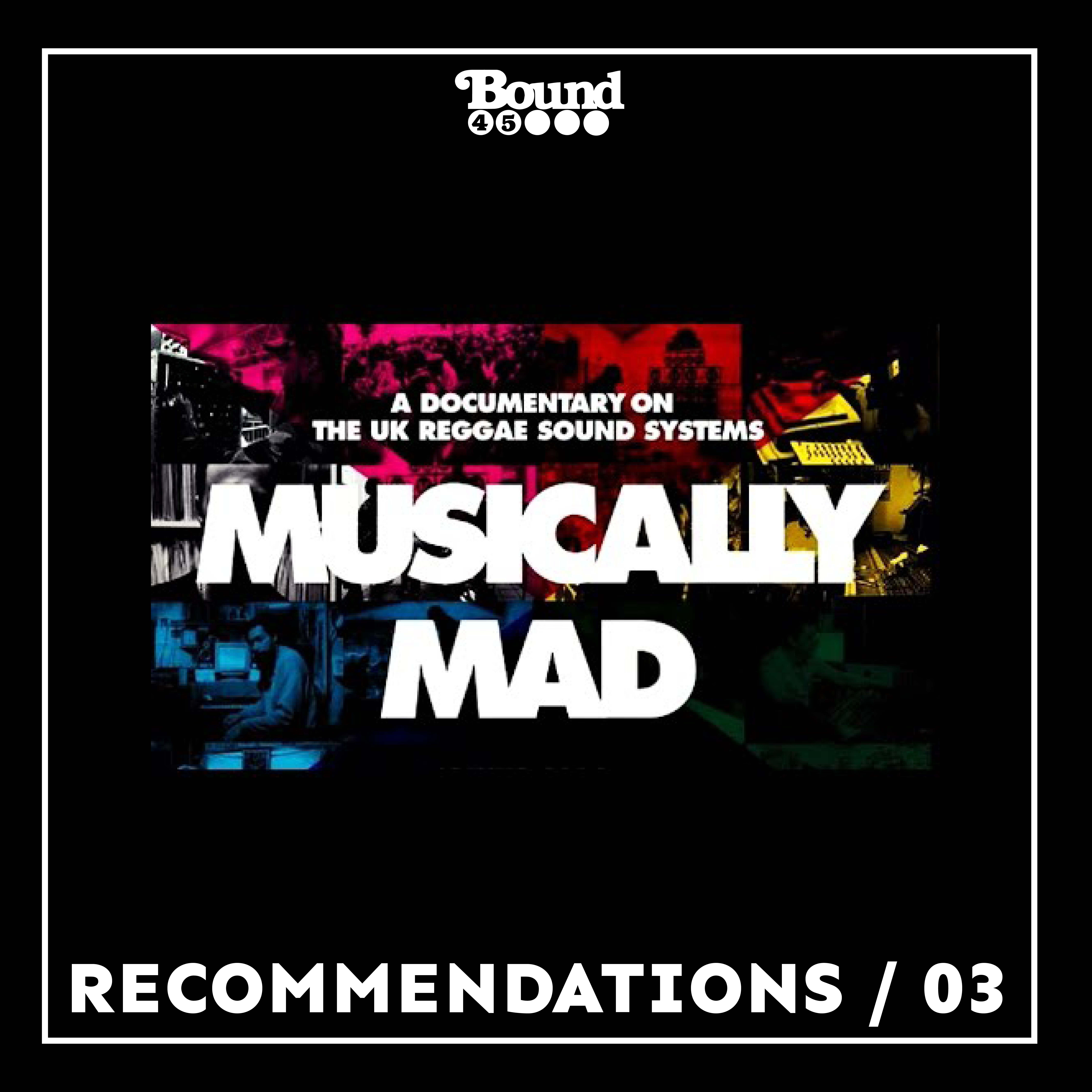 Debut Track: Carista – Aisa's Dream
United Identities head-honcho Carista released her first track today. The DJ from Utrecht, who's also a resident at NTS radio, was last year's rising star during the festival season. Her natural ability to build up tension in her set and the energetic vibe she brings with her, made her break down the Bravo stage at Lowlands last year. Also on an international scale, she gained huge recognition by playing at prestigious stages, such as Pleasure Gardens with Peggy Gou, Secretsundaze in the UK, or touring in Asia to different clubs. In this rise to fame she remained loyal to Bureau Punt, a black-owned label that shares her vision of working hard and staying humble.
Her first track, Aisa's dream, shows the true craftswoman Carista is; she blends trancy sounds with a breakbeat tempo that fuels the crowd during her clubsets. Aisa is known as the 'Mother of Earth' in Afro-Surinamese religion, who can bring ill-luck and poverty to people deserving it according to her. More importantly, this important religious figure in Winti culture can bring prosperity and wealth through her respectable position. Similarly, Carista has been able to bring joy wherever she plays in her relatively young career; that's why we can't wait for more following upon this debut track.