Beyond limitations, through the depth of sound, we align. We introduce to you No Boundaries, a podcast series bringing you our favorite collectors and DJs from around the globe. Surpassing physical restraints, this series aims to represent the purest form of what Bound45 is; a celebration of sound.
For the first installment of No Boundaries, we invited our close friend Bungo. The Tokyo native is well embedded in the local scene. You can hear him play regularly at places like Contact, Aoyama Hachi and Red Bar, three insane clubs located in Shibuya. Together with Matthew Sommers, he also hosts his own night ''Rhythm Affair'' at Aoyama Hachi.
In this set, Bungo takes a route that's familiar to the ones that know him, yet surprising for the ones who don't. Merging different genres and tempos, ranging from Hip-Hop to Breakbeat with Jazz as the overarching theme, this one truly feels like a trip. A trip through feelings and emotions, no strings attached. Enjoy it to the fullest!
We've asked the man of the hour some questions;
The mix is very eclectic, with obviously many Jazz influences, does this reflect your taste in music and what you usually play?
Yes, Jazz is my main theme in DJing, but I do not stick to a genre. Jazz is an attitude for me, not just a genre. I play any music if that makes people dance or feel good.
How do you experience the music scene in Tokyo?
I think Tokyo's music scene is unique. In Tokyo, there're so many small DJ bars. And people who really love music go to those places. So, it's very rewarding for me as a DJ. And also, there are so many record shops in Tokyo, especially in Shibuya. I think you will find anything you desire.
Who would be your dream b2b?
I would like to do a b2b with Theo Parrish someday. That is my dream.
Could you tell us a bit about your own event, Rhythm Affair?
Me and Matthew Sommers host an event, Rhythm Affair. We are aiming to share how great music is. We're very happy if you come over! Also, I want you to listen to Matthew's music, he's a very talented producer!
If some of our listeners would visit Tokyo for the first time, what would be some of the places which they have to visit?
When you come to Tokyo, you should visit Shelter. Shelter is a music bar located in Hachiouji. You can enjoy good music with the highest quality sound system out there. Before I went to Shelter, I didn't know what high-quality sound was. I can assure you that you will be surprised.
What record is always in your bag?
First Floor by Theo Parrish and Bitches Brew by Miles Davis. Those two albums represent the world view of my music. Both coolness and sadness.
Who deserves some recommendation from your scene?
I would like to recommend Ramza from Nagoya City. He produces experimental beat music and those are absolutely overwhelming. You should watch his Boilerroom!
Any last words?
I would like to thank Bound45 for giving me this opportunity. I hope you will enjoy my mix and hope to see you in Tokyo someday.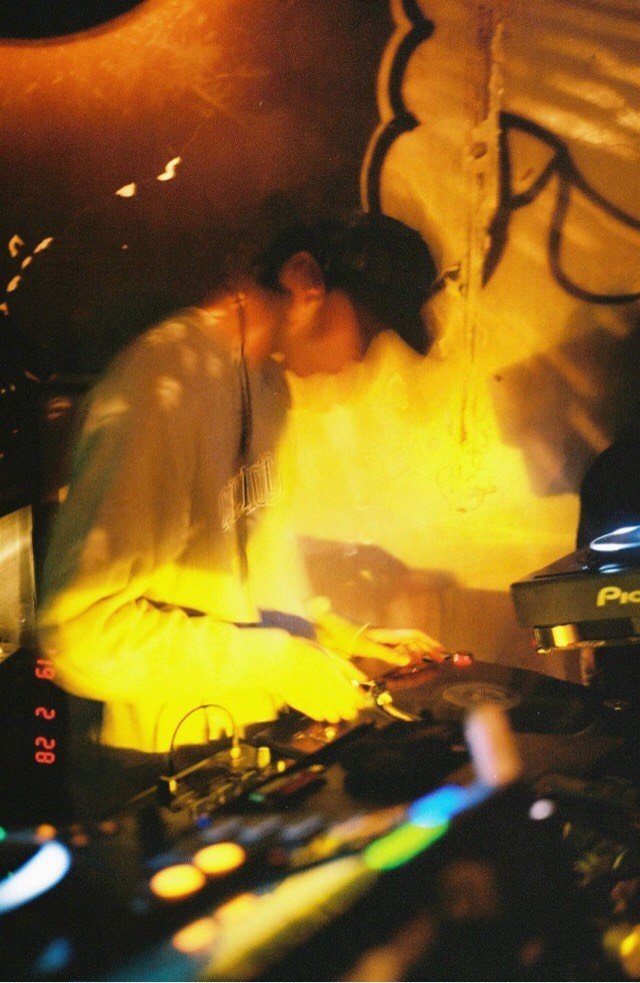 Tracklist:
Alif Tree – Deadly Species
DJ Format – Peace
Greg Foat – The Mage
Little Simz feat. Michael Kiwanuka – Flowers
Ny Ak – Happiness
Ian Simmonds – Kon 1
DJ Oil feat. Gift of Gab – Rock Hit
Move D – Gli Ragazzi Di Baia Di Puolo
LT – Darien Gap
Ivaylo – Claim (Third Attempt DnB Remix)
Casino Times – Oddity (Moomin Remix)
Jamael Dean – Emi
Reginald Omas Mamode Ⅳ – If you want to know
Jahari Massamba Unit – Je Prendrai Le Romanee-Conti (Putain De Leroy)
Orisaka Yuta feat. Sam Gendel – Fire