Besides leaving her mark as an amazing selector and DJ, Hellie also aims to direct the scene towards a better place via programming and advocacy. We are all about that and want to know more, so we asked her some questions for us to enjoy!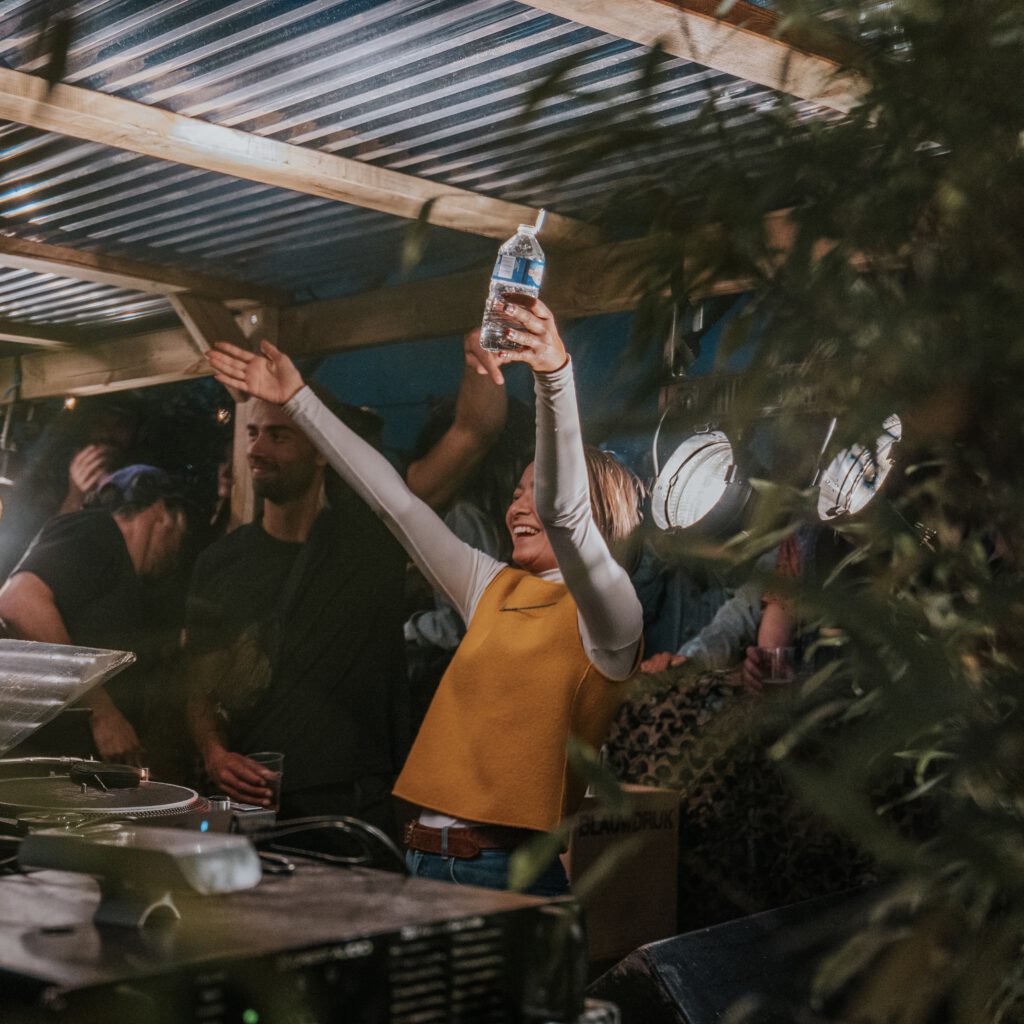 Why did you start digging and playing records?
My first introduction to deejaying was through my friend Alex. Back then, he lived in the attic of his mom's house, and we would hang out on Sundays, smoke joints and listen to his record collection. After a few of these sessions, he offered to teach me how to deejay. This resulted in even more sessions of me learning how to deejay properly, but always through other people's collections. Slowly, but surely, I was able to build up my own collection and, to this day, I still prefer the medium of vinyl while playing.
In your sets you mix different styles, how has your personal sound developed over the past 10 years?
It's still in development and I'm pretty sure it will always be. As in life, in music I always look for that thing the majority might find less interesting, which is why I'm always discovering.
Which tune do you bring to every dancefloor? And why this one?
Norma Jean Bell – I'm the Baddest Bitch (In the Room)
It's all in the name 😉
Your stance towards the club scene shines through in your former all-femme booking agency Pique and your Echobox radio show Voortouw – in which you feature mostly, if not only, women. How do you think the DJ landscape has changed for women over the past years?
Crew culture and collectivism have always been a part of the DJ landscape and I have loved seeing how women have claimed it. From collectives like female:pressure and Discwoman to platforms like foundation.fm to record labels Raiders. All these initiatives have been empowering others and helped solidify a network of women within the (underground) club music.
I also think the language around women deejaying has changed. Even though including women on your line up might still be a box that needs to be ticked off, women aren't communicated as the 'female' deejay (or worse: the beautiful deejay). We're definitely not at a tipping point, but I do have a general feeling we're claiming space and a seat at the table.
You also co-hosted the radio show 'Women', that disclosed voices from non-Western countries through interviews and music. What is the story you encountered in 'Women' that stuck with you most?
What has struck me the most is the fact that worldwide throughout history women struggle with the same issues. Women have always, and in many way still are, fighting for their right for autonomy and equality, their right to sexual and reproductive health, acces to education, and so much more. It saddens me to realise how much we still are in danger. Femicide, the act of killing females by males because they are female, is real and acute. Also in the Netherlands, where every eight days a woman is murdered. Even now, in North America the right to abortion is on the line.

Nevertheless, in all of the nine episodes Naima and I have done, we also have learned that women persevere. From Zainah Anwar and Mariah Chin Abduallah in Malaysia to Amina Wadud to Francia Marquez in Colombia to Miriam Makeba in South Africa to Sor Juana Inés de la Cruz in Mexico, all these women have defied men and the rules forced upon them.